Here's What They're Sayin'...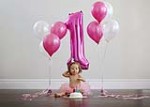 "Cheryl has done three photo shoots for our family. My maternity shoot, my daughter's newborn shoot and most recently her 1 year old outdoor and cake smash extravaganza. To say that I am happy with her work is the biggest understatement of the century. She has captured the essence of my kids in a way that warms my heart. Couldn't recommend her more. She is the real deal. Love your work Cheryl!!!" -Renee Rodriguez Paro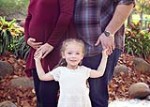 5.0 star rating 8/4/2017 This review is long overdue, as I have now used Cheryl for several photo sessions over the past 3 years and have been such a happy customer each and every time! We've booked Cheryl for family photos, a mixed family photo/maternity session and a newborn session, so we've really gotten to experience some of her range. First off, Cheryl's warm and bubbly personality is a delight to be around, and she is fantastic with children. Whether painstakingly arranging little newborn fingers, coaxing a smile out of a shy one year-old or eliciting laughs from a rambunctious three-year old, Cheryl is your gal for working photographic magic with your children. I'm always amazed at some of the images she manages to capture in a split second before my eldest kiddo runs wild again, lol! The end result is always a collection of photos that will be keepsakes for years to come. We love the option to purchase digital images; since so many of the session photos are such keepers, I could never easily narrow down which ones I would want to keep otherwise! The quality of her prints are also superb; they look like they belong in a gallery with their sharpness, texturing and color. One of the best parts about working with Cheryl is also how quickly she edits and turns the pictures around, without sacrificing quality. Anyone who's gotten photos before knows how anxious you are to see the results after the session, and Cheryl doesn't disappoint - you will get several sneak peeks while she works on your images. Cheryl is the best - a true photographic artist! -Liz C. Dublin, CA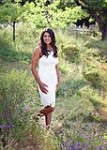 5.0 star rating 3/31/2017 I have been so incredibly pleased with the experience we have had over the years with Cheryl. Our first photo shoot was my eldest daughters senior photos in 2014 which were incredible and every family and friend oooed over. Cheryl took my daughter to three locations and really worked well with my daughter to bring out the best in her even though she tends to be shy in front of the camera. Cheryl made her feel comfortable. Our second photo shoot was for my second senior in 2016. Again Cheryl gave my second daughter an unforgettable experience personalizing everything just for her and her personality. Couldn't be happier with the results. This year Cheryl will be photographing my third senior and daughter graduating this 2017. Cheryl's personality, professionalism and quality photography has us coming back for more. We look forward to making senior portraits with Cheryl a complete family experience when she photographs our last senior and only son in 2020! - Anne M. Livermore, CA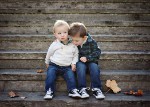 First Year Reflections Plan
5.0 star rating 1/29/2017 "Cheryl is simply amazing! She is not just another person holding a camera, she truly is an amazing photographer that captures personality in all her photo's. I purchased the First Year Reflections Plan for both of my boys and have amazing memories to look back at forever. Over the year working with my second son my oldest would get so excited to see Cheryl and "help" with his brothers photo shoot. She was always wonderful with my children and made the whole experience so much fun for everyone. She comes prepared with multiple props and understanding that kids and babies do what they want. Out of all the crazy things I have purchased for my children over the years this was by far the best investment I have made." -Ashley H. Dublin, CA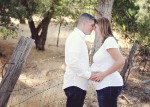 First Year Reflections Package
"When I was pregnant with my first child, I wanted to have maternity pictures taken. Being relatively new to the area, I asked around for good photographers. Cheryl came highly recommended. Our pictures turned out amazing! We have since purchased the First Year Reflections Package for our daughter and have had the newborn shots taken so far. My daughter was not cooperative, but Cheryl was accommodating, patient, and creative (with tons of cute props and outfits). We got some wonderful memories and pictures to share with friends and family. Cheryl is the perfect blend of perfessionalism and personality! She's sassy and patient. I am a picky customer and I was pleased with all aspects of the process. Cheryl was open to using pose ideas I had pinned on Pinterest as well as her own, based on my taste and style. When you leave the session, you feel like you've spent the afternoon hanging out with a friend. Her photographs are great quality! She is familiar with the Bay Area and has some great locations for whatever your style may be. She captures the light perfectly and spends quality time editing for a fantastic final image. The prints--except for the wallets--are a classy linen finish (they look and feel like canvas!). I will continue to book Cheryl for all my future family photography. And I am happy to recommend her to anyone looking for a professional and personable photographer with a great artistic eye!" -E V. San Leandro, CA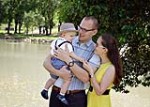 We had such an amazing experience. Cheryl took our son's 1-year photos and honestly, he is not the calmest kid in the block. It was amazing how well she was able to capture his attention and keep him engaged even though there were so many interesting things around to look at. The photos came out absolutely stunning. I was there all the time and I'm not sure how she was able to capture those precious moments :) We ordered the digital files which are great and also few prints that are very high quality. Thank you so much Cheryl! Looking forward the next time. - David P

"Our experience with Cheryl was absolutely amazing! She made us feel so comfortable and we could just be ourselves, which is what we wanted to capture. She was very flexible and so sweet. We had some challenges with the environment, but she made it work, and made it work beautifully! I have not one negative thing to say about Cheryl. She is a "One in a million" photographer and anyone would be lucky to have her capture their family." -Tammy Ford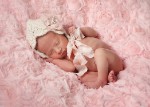 "Cheryl took our engagement photos 5 years ago and has been photographing our family ever since as it's grown. She does a great job! She is very patient and takes lots of time needed to get the good shots. One of my favorite sessions was my daughter's newborn shoot. The pictures were beyond adorable! The props and bonnets she had were perfect. She even caught my girl smiling in her sleep! We love Cheryl's work and would definitely recommend her to anyone!" ~Catherine P.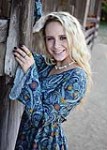 I simply cannot thank you enough for your exquisite work, Cheryl. Your eye for color, lighting and backdrop is an incredible artistic gift. In addition to your talents, you are warm, welcoming, witty and professional. I would recommend you to anyone I know (and those I don't know) looking for a professional photographer. Now, I am left with the arduous task of narrowing down my favorite Senior portrait of my daughter from the fabulous variety of shots! Thanks, again, Cheryl! - Deborah Lloyd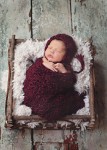 We purchased the First Year Reflections Plan before the birth of our daughter. We had another photographer that had a similar plan for our son's first year. I wish we would have had Cheryl for both of our children. She captured our daughter beautifully throughout her first year. Her plan is fabulous because she brings the props and matches them up perfectly with what she is wearing. All the photos are adorable and she has a way to make babies smile...so it is hard not decide which photos to purchase. I would definitely recommend Cheryl to new parents and will use her again for additional important moments in our family's lives. Thank you so much Cheryl! ~Krystal A.

"Cheryl captured my daughter's 1st year beautifully. We purchased the first years reflections package and were absolutely happy with each session. She provided propts and ideas for locations. She did a fantastic job working with my squirmy and at times moody baby and was very gentle when working with my newborn. We will be going back to Cheryl when baby #2 comes." ~Regina Talbot

"Cheryl has photographed both of my children since they were newborns. My son is now 4 and I will not go anywhere else. I did the 1st year reflections package with both of my kids and its worth every penny! I have never been disappointed with any of the photos she does. I will continue to have both my kids and family photos done with her every year till the end if time. Nowadays everyone thinks they can be a photographer but you don't get the quality and professionalism of a REAL photographer. I would recommend Cheryl to anyone and everyone looking to get their portraits done" ~ Lindsey Rollins

" Cheryl has done quite a few sessions of family, friends and I and they continue to get more amazing. My favorite session she's done was for my bachelorette weekened.. Cheryl put an awesome "magazine" twist on our pictures and exceeded our expectations! Besides the fact that her work is great, her humor makes things all the more fun and this particular session was the best work of hers I've ever seen!.. besides the fact that all my favorite girls are in them =D" ~Jamin N Melissa

"After the recent birth of our son, my wife and I were very surprised at the price that photographers were charging for baby photos. The photographer whose work was displayed at the hospital wanted $2,750 for a single framed portrait (it was large, but that was more than the hospital bill). We were fortunate to have a friend recommend Elegant Reflections Photography & Design. I gave Cheryl a call a...nd she walked us through her process. After a standard sitting fee, we were able to chose photos a la carte or in a package. This allowed us and our families to chose photo packages that best fit our needs and budgets. Although the value of the photography is important, it would mean nothing if the photos were not of quality. Cheryl is the best baby photographer I have ever seen. The photos are stunning and the first question we get is "Who is your photographer?". I highly recommend Elegant Reflections Photography & Design to my closest friends and family because Cheryl is the best. Cheryl was also fantastic with our baby. She was able to get amazing photos with a baby that was a bit fussy. She allowed breaks to make sure he was fed and satisfied during the shoot. In Summary, we received an excellent value, incredible service, and most importantly, incredibly gorgeous photos." ~Don Thorvund

Dear Cheryl, You are amazing! We can't tell you how pleased we are after our session. My husband and I have NEVER enjoyed getting our pictures taken, and you put both of us at ease right away! Not to mention how beautifully you handled our stubborn 3 year old. Our whole family actually had FUN getting our pictures taken. You've exceeded our expectations in every way. The pictures are wonderful, and now for the hard part: choosing which ones to order, because they're ALL so amazing! Thank you so much! ~The Reyes Family

"Our daughter's high school graduation portraits greatly exceeded our highest hopes! When we received the prints her proud papa's eyes actually misted over. Thank you for working so hard to make the photo shoot so much fun and for expertly handling all of the details. This exciting time in our life has been beautifully captured by your talented eye. Thank you for a job perfectly done."~ Leigh Ann Davison

"Cheryl is wonderful! She's a natural with babies and you can tell she really enjoys her job. I'm thrilled with the photos she's taken of my baby girl and look forward to working with her for my daughter's many milestones to come." ~Sara R.

Thank You! The Harlan's"Hi Cheryl~We just wanted to thank you so much for the beautiful and wonderful photos you took. You captured Toby exactly how we see him. It made me cry! You are so awesome, and can't praise your work enough! We will be back when Toby gets older too. You were so great to work with and made everything go great. It is so tough to pick which ones we want~ I wish we could buy them all! Thank you again, we absolutely love how they turned out."-Mary Jo Harlan

"Cheryl has been photographing my daughter since she was around three years old. She has done such a wonderful job of capturing my daughter's personality that all of the pictures are still on display; I can't bear to cover them up with updated ones! My daughter is now 24 years old, with children of her own, and Cheryl photographed the oldest one and the result was the same. She also photographed my cat, Forrest, who has one milky eye and no teeth due to an allergy, and she made him look extremely handsome! Cheryl has a talent and a gift for being able to "see" someone's personality and inner self, and she brings that out in her work. I would never consider having anyone else do any important photography. She is the best, hands-down." ~Janice Flint
Your Work Moves Me"Incredibly inspired is what I felt when I looked through your work! You have such a talent for capturing the treasures, gifts and details in each subject you photograph. As I was going through your children's gallery, I was thinking to myself someone's mother or grandmother, or aunt is filling their frames or memory boxes with the treasures that you have given them through your work. How incredibly lucky they are! The smiles that will light up their world in years to come with their most prized possessions...their treasure from you, their priceless images." - Chastity Abbott

Cheryl Is An Amazingly Talented Photographer!"Our family does not like to have our photos taken. Last time we had professional photos taken was when our daughter was a year old and she's now 6. But, I love Cheryl's work so much and it was about time we had an updated family photo! Cheryl chose a gorgeous location! She put us right at ease and had a wonderful way of getting our daughter to laugh and have fun. We felt very relaxed and it was the easiest photo session we've ever had. Our images are stunning and we had the toughest time choosing which photos to purchase, we loved them all. I highly recommend Cheryl and can't wait to schedule another photo session someday soon! Thank you so much, Cheryl. -Chris Henning

"What a great day!" "We had our family portraits taken for the first time since the early 90's when I had really really big bad hair. Cheryl is so incredibly talented and patient with grumpy adults and toddlers. If you are considering photos ...you have to look at her web site."~Debbie Zimmerman

Your Awesome Technique and Use Of Light!~"May I just say that you totally ROCK? I love your work and the way your use natural light in addition to natural ability to make everyone look their absolute best. You are such a talented artist and have such a unique eye for detail. Just thought you should know that I am a fan and have been for a long time...Since before you shot my wedding and family portraits...Keep up the awesome work! You're the best!"-Diane Khoury

Great Artistry, Lots of Fun"The time you spent with us taking our pictures was so much fun. I will always look back on that day fondly. The pictures are beautiful. You are such an artist. Thank you so much! We love them all!!!" - Christina Pulcifer

Thank You For Your Hard Work"Cheryl I'm so pleased with the pictures that you have taken of Ashlyn. I love the storyboard of her first year, it's priceless. You are so good at whatyou do. Thank you." -Kara Thomsen

AMAZING!!!"Hey Cheryl! Thank you soo much for the awesome time that I had on the photo shoot. I hope that Nana and I did not drive u crazy!! But I had soo much fun and I love my pictures!!! You are SOO good at what you do!! Thank you soo much again!!" - Erin Montesclaros
WOW!!"We were very impressed with the quality of your work. The pictures bring the subject to life in a way that the viewer feels a emotional connection." -Cruz and Krista Guzman
"Your work is amazing. I love the tones you choose. They seem to be perfect for each shot. You look like you realyl have a way with children. Any advice since that's what I am trying to learn...Thanks!And I love your work!" - Amanda O'Cannon

I'm so Impressed!!!"Hi Cheryl, I had such a great time on our photo day. You really made me so comfortable and relaxed. You did all the work! You really know how to bring out the best in your subject. I'm so very happy with the pictures. I want you to take pictures of everyone I know now!! Thank you, thank you, thank you!!!" - Danielle Moore

50th ANNIVERSARY OF FAMILY"I really love your work. Getting all my family in one group and having them all look so great is just wonderful. It was a great surprise for our anniversary. Thank you." -Fred & Lesley Hubbard